WONG TEW KIAT
Founder & Managing Director
CBCP, Associate Fellow BCI, CITBCM(S), COMIT(S), CITPM(S), Fellow Member of SCS
With more than 30 years of experience in Business Continuity, Crisis Response, Incident Response, Emergency Management, Pandemic Preparedness, IT Disaster Recovery, Data Centre Infrastructure & Operations Management of 100,000sqft and Data Centre Risk Management.
He had served as the President for the Business Continuity Chapter, an industry chapter in Singapore Computer Society from 2005 – 2008 and 2010 – 2011 and started the first Annual BCM Conference organised by the Business Continuity Chapter. In addition, he chaired the CITBCM (Certification in IT Business Continuity Management) Resource Panel to develop the Body of Knowledge for the CITBCM. He currently chairs the CITBCM Board of Assessors.
He is appointed by the Singapore Computer Society as the authorised training provider for the CITBCM Certification Course. Till to-date he has trained up to 100 professionals being CITBCM Certified, including professionals from Indonesia and Thailand.
He is an Associate Fellow of Business Continuity Institute – UK, Certified Business Continuity Professional of Disaster Recovery Institute, International – USA and a frequent public speaker for Business Continuity Management in Singapore and China.
He is also a member of the Benchmarking Advisory Board members with the BC Management – USA.
He had also served as the Senior Consultant with the China Business Continuity Management (CBCM) in Beijing and conducted numerous BCM, ITDR and Data Centre courses in Beijing, Shanghai and Shenzhen.
Besides conducting courses in China, he had also conducted numerous BCM and ITDR courses in Taipei in Mandarin.
---
PAUL LEE CHYE HENG
Business Director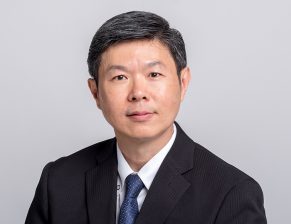 CITBCM(S), Senior Member of SCS
With more than 25 years of experience as Vice President in a Corporate & Investment Bank with a large British Investment Bank, Business Continuity, Risk & Crisis Management, Incident Response, IT Disaster Recovery, Data Centre and IT Support & Administration in the Banking & Finance Sector.
He had participated in the planning and exercise of the initial three (3) Singapore's Industry Wide BCM Exercises (IWE organised jointly by the MAS and ABS) while with the Bank.   He was also perhaps the first banking organisation to have executed the Split Site Recovery activation during the SARS 2003 incident for his business in Singapore.
Paul is currently the President of the Business Continuity Chapter and a Member of the Board of External Examiner for the CITBCM Certification with the Singapore Computer Society.
---
EDWARD TAN PAU KIAT
Associate Consultant
CITBCM(A), Professional Member of SCS
Edward has over 4 years of experience in Business Continuity, Crisis Response, Incident Response, Emergency Management and Pandemic Preparedness.
His past stint as part of the Emergency Preparedness Unit with the Ministry involved supporting Business Continuity Management and Enterprise Risk Management projects and streamlining the Civil and National Emergency Relief Centre workflow. He has managed and assisted in projects reviewing annual BCM programmes and organised the BCM Table Top Exercises (TTX) and Ground Deployment Exercises (GDX) for the various Ministry Divisions, Voluntary Children's Homes (VCHs) and Social Service Agencies (SSAs).
Since joining ORM, he has expanded his expertise in Business Continuity Management, having been involved in 7 projects with various industries such as the public sector, education, retail, information technology and electronics. During the initial phase of the Covid-19 outbreak, his team conducted Pandemic Preparedness workshops for multiple SSAs.
Edward completed the Certification in Information Technology Business Continuity Management (CITBCM) in 2018 and he is now in the roll of Honour as CITBCM Associate by Singapore Computer Society.
---
JANET YEO
Corporate Service Manager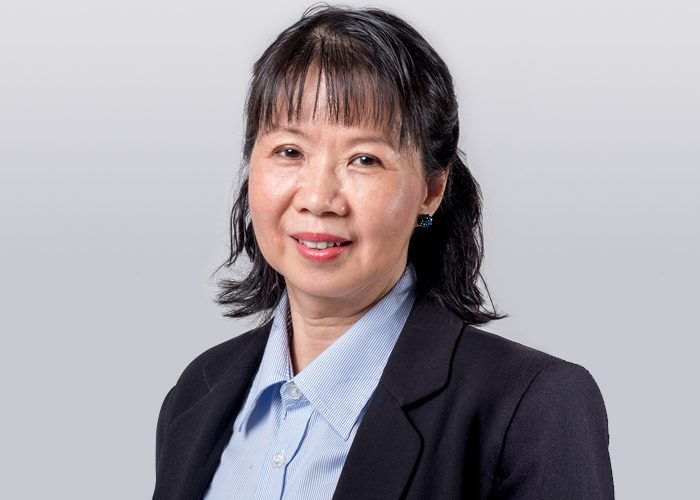 Janet is in-charge of all administrative, corporate & Human Resource matters. She is also assisting in finance payment matters.
---
GRACE LIM
Corporate Service Executive
Grace provides Corporate Service, Administrations and Human Capital support.
---